1997 Corvette Styling:
Something Old, Something New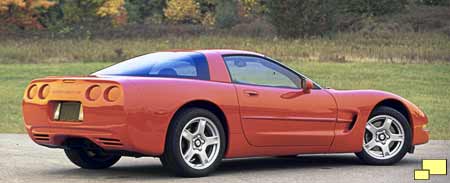 Although the styling was all new, many of the old themes were still present and there was no risk that anyone would mistake the new shape for anything other than a Corvette. Four tail lights, a Corvette staple since 1961 were prominent as was the long thin coke bottle shape reminiscent of the C3 introduced in 1968. When asked, Corvette owners made it clear that tradition was important to them and they got what they wanted.
---