What Year is this Corvette?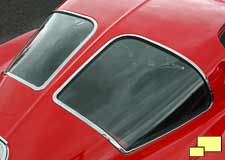 ---
A 1968 Corvette belongs to which generation?
C1
C2
C3
C4
---
---

The one millionth Corvette was built on:
August 28, 1975
June 13, 1979
January 5, 1988
July 2, 1992
---
Which company manufactured and sold through Chevrolet dealers special twin-turbo Corvettes?
Bosch
Delco
Callaway
Lucas
---
Corvettes equipped with the ZR-1 option were not available as convertibles.
True
False
---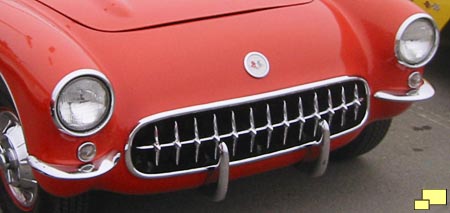 This front end styling could be found on these two model year Corvettes:
1956, 1957
1958, 1959
1961, 1962
1964, 1965
---
1978 was the first year:
A Corvette paced the Indy 500
Catalytic convertors were used in a Corvette
A Corvette was equipped with airbags
Disc brakes were standard equipment on the Corvette
---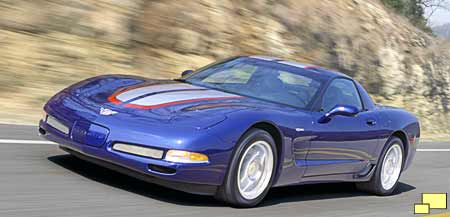 In 2004 a special edition Corvette was available commemorating victories in which race:
Daytona 500
Sebring 24 hours
Indy 500
Le Mans
---
The Corvette chief engineer for the ZR-1 project was:
Dave McLellan
Harley Earl
Bob Cadaret
Dave Hill
Note: Clicking on an image with this symbol (

) will lead to a larger image.
---
Comments
(2)
custom essay writing service
says...
Thank you for this great share. This is additionally a good post which I truly appreciated reading. I'm happy to read this article and would like to soon take in the following article. Thanks for sharing us an awesome data that is really useful.
25th September 2017 2:20am
Novalar
says...
Excellent article. Thx
21st August 2017 11:37pm
RSS Alerts
Add Comment
Powered by Commentics
---