1954 Chevrolet Corvette Brochure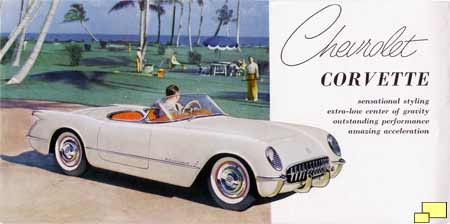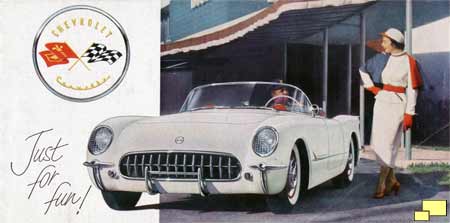 ---
Brochure Text:
Since its introduction in January 1953 as an experimental "dream car," the revolutionary Chevrolet Corvette -- equipped with Chevrolet's famous Powerglide Automatic Transmission -- has been thoroughly proved by thousands of miles of strenuous testing, and now is being produced in limited numbers. Sensational in styling and performance, it sets the standard for a coming field -- THE AMERICAN SPORTS CAR. Designed exclusively for sports-loving, fun-loving people, it combines the graceful silhouette, light weight, sparkling action, and a free-as-a-breeze companionship of the true sports car with the comforts, conveniences, and riding qualities that are expected in an automobile today. It's real fun to drive a Chevrolet Corvette.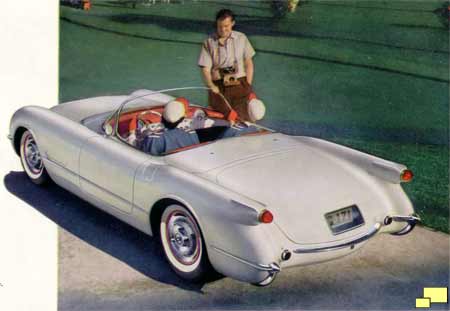 ---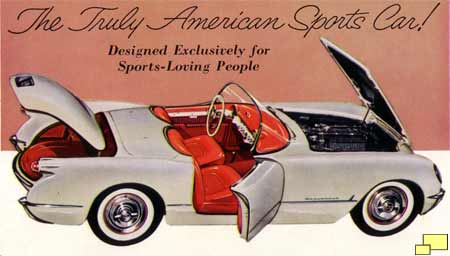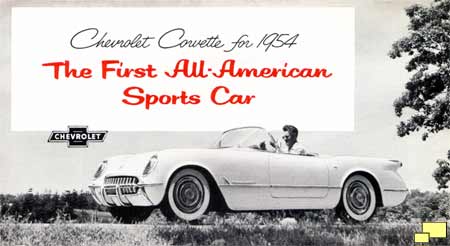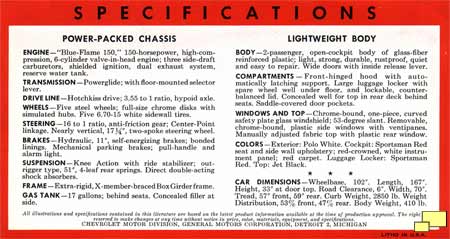 Note: Clicking on an image with this symbol (

) will lead to a larger image.
---
Comments
(3)
Topic
:
1954 Corvette Part Two
Best essay writing service
says...
Amazing article. I am so impressed. I think you have a great knowledge especially while dealings with such subjects.
Thanks for your publication; wild style. Many thanks sharing your article.
30th December 2016 8:26pm
George
says...
Won a 54 vet in a pool game.
27th March 2015 4:31pm
George
says...
Won a 54 Vet in a pool game,but it never ran well.It needed a new engine.
27th March 2015 4:29pm
RSS Alerts
Add Comment
Powered by Commentics
---