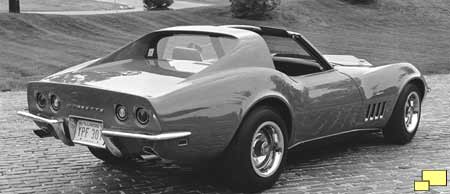 1969 Corvette: Official GM Photo.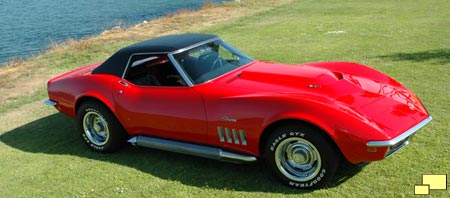 1969 Corvette convertible with vinyl covered (RPO C08; $57.95) hardtop (RPO C07; $252.80).
---
Aspiring musicians who were used to carrying their gear with the mid years Corvette coupes were in for a shock when the C3 generation appeared. Cargo volume did a nose dive; an area where nice sized amplifiers once occupied was now suitable for not much more than a tambourine. The solution for many owners was a aftermarket luggage rack. While it may not have done much for the aesthetics or aerodynamics of the Corvette, it made sense for road trips.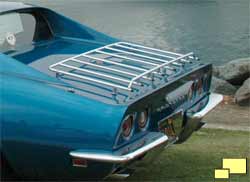 ---
---