1963 Corvette Stingray Production Quantities

Initial 1963 Corvette Stingray production was mostly coupes, fulfilling the demand for a fixed roof 'vette which had not been previously available. Requests for convertibles came later in the model year and at the end topless car quantities edged out the coupes 10,919 to 10,594. Photo: GM.
Left: The brochure and the option list promised the availability of a knock-off wheel, but none were delivered due to sealing problems. Middle: Standard steel wheel with cover. Right: When they were commonly available in 1964 and later, the knock-offs were the best looking wheels ever. Both two and three "eared" spinners were available.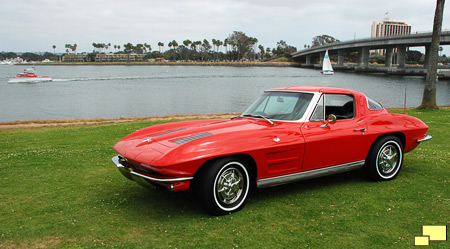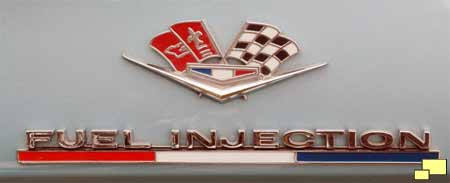 ---