1963 Corvette Stingray
Engine Selection
Designer Larry Shinoda was not a tall man, but he did accommodate them by supplying a cut out in the roof to make entry / exit easier for taller enthusiasts in the low slung Corvette coupe.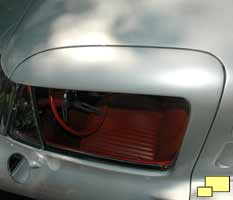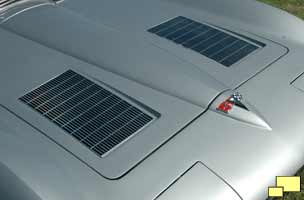 Left: The hood of all 1963 Corvettes had faux vent grills. The story is that originally they were functional but the hot air escaping from the engine found its way into the passenger area via fresh air venting in the cowl.
---