2005 Corvette C6 Convertible
The Tradition Continues

Unlike the C5, where a convertible was not available until the second year of production, both the convertible and coupe could be bought in 2005 although the convertible did arrive a few months after the coupe.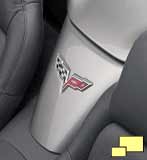 GM introduced the convertible at the March 2004 Geneva Auto show, a direct challenge to the European competition. A power top (RPO CM7; $1,995.00) was available and requiring only a delatching of the front bow, was fully automatic and took 18 seconds. The feature was last seen on the 1962 'vette but the 2005 rendition worked much better. Right: the "Waterfall" interior which was
introduced in the C5
as a tribute to the C1 Corvettes was back and expanded on for 2005.
---
2005 Corvette For Sale

Mag Red Z06 Body LS2
Price: $41,500 obo
Exterior: Magnetic Red Metalic
Interior: Red / Black
Miles: 17,000
Location: Palm Harbor Florida

Click Here for more info

For sale by original owner. Z06 Clone, totally flawless. All professionally built. This car is not a salvage car but is a 2005 Widebody (all GM Z06 parts profesionally built) custom blended paint Mag red 6 speed (more)
---
There was nothing held back in the Corvette ad campaign. Somehow the politically correct police weren't around as the new C6s' resume was shouted out loud and clear: 4.2 seconds 0-60 time, 400 hp engine output and the 186 mph top speed.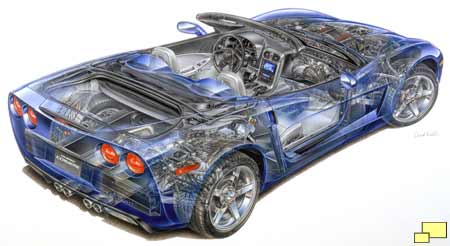 David Kimble cutaway drawings courtesy of GM
---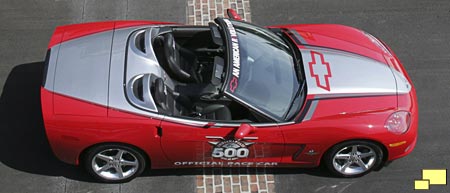 For the third time since 2002 and the seventh time since 1978, a Corvette paced the Indy 500. General Colin L. Powell, USA (Ret.), former U.S. Secretary of State had driving honors.
---
Note: Clicking on an image with this symbol (

) will lead to a larger image.
---
Comments
No comments yet.
Add Comment
Powered by Commentics
---