2006 Corvette C6 Updates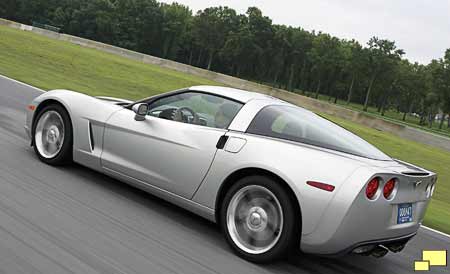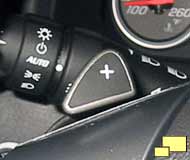 Although not as significant, there were other developments in the Corvette lineup for 2006 besides the intro of the Z06. A new six speed automatic transmission became available as an option. There were two modes - Drive and Sport - and the sport mode featured manually selectable gear changing via steering wheel mounted paddle switches (right). The automatic, which as a four speed was a no-cost buyers option for 2005, became an extra cost option (RPO MX0; $1,250.00) in 2006.
Oddly enough, a five speed transmission - automatic or manual and for many years the hallmark of a performance car - was never available in a Corvette.
---