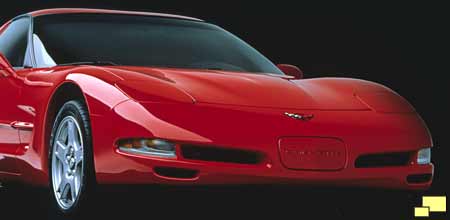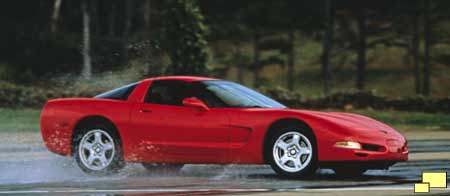 The wheelbase for the C5 increased from 96.2" to 104.5" - more than eight inches. Yet the overall length of the car only increased about an inch, from 178.5" to 179.7". Pushing the wheels out further allowed the designers to come up with a more roomy passenger area. Weight was down by approximately 80 lbs.
The new chassis was much more rigid than the C4, despite the fact that the door sill was almost four inches lower. A more rigid chassis makes for a more precise handling car with less potential for rattles and squeaks. This took care of two major complaints customers had with the previous generation 'vette.
Also improved was the aerodynamics. The coefficient of drag (Cd) was a mere .29, the best of any car sold at the time except for GMs own EV1, which could hardly be called a production car.
---
---
1997 Corvette For Sale

go anywhere
Price: $25,000
Exterior: black
Interior: black
Miles: 130,000
Location: texas

Click Here for more info

this car has many performance upgrades as well as sound system modifications. The motor is a MTI 347 Forged with 12,000 miles and 368 WHP (have dyno sheet) (more)
---
Corvette Family Portrait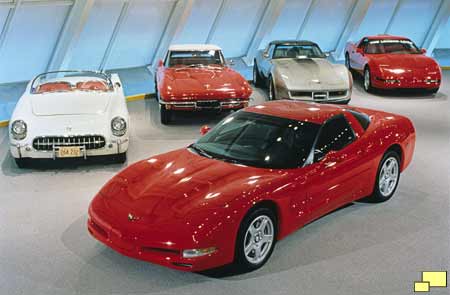 Front, center: C5 Corvette; back row, left to right: C1, C2, C3 and C4 generations.
Note: Clicking on an image with this symbol (

) will lead to a larger image.
---
Comments
No comments yet. Be the first!
---