1997 Corvette C5 Chassis,
Suspension and Transaxle Progress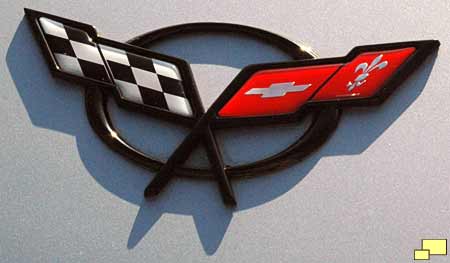 Like the C4, the suspension on the C5 used transverse composite leaf springs on both the front (above left) and rear (right) suspension. The C5 however featured an all new design; none of the suspension parts were carried over from the C4. The system was fully independent and used unequal length A-arms at all four corners, a common race car configuration. Both front and rear suspensions featured anti-sway bars.
The C5 Corvette's floor is constructed using two layers of an aircraft type composite material wrapped around a balsa wood core. The balsa wood helps filter out noise and vibration, and makes the floor 10 times stiffer than the use of composites alone. Numerous "high tech" synthetic fillers were tried, but none matched the stiffness, light weight and damping performance of natural balsa wood.
The chassis side rails were shaped through a process called hydroforming, as opposed to the multiple stampings and welding of the C4 Corvette. The new design was part of the reason why the designers were able to lower the door sill by about four inches. Using seamless tubular steel contributed to the strength of the chassis.

---
---
1997 Corvette For Sale

go anywhere
Price: $25,000
Exterior: black
Interior: black
Miles: 130,000
Location: texas

Click Here for more info

this car has many performance upgrades as well as sound system modifications. The motor is a MTI 347 Forged with 12,000 miles and 368 WHP (have dyno sheet) (more)
---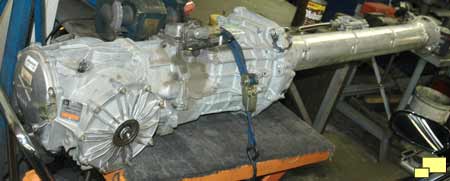 Of the many innovations of the C5, the rear transaxle was at the top of the list. With a transaxle design, the transmission and the differential are located in a combined case at the rear axle. This was the same layout used in the Porsche 944 and Ferrari Daytona. The goal was improved balance; with the weight shifted more to the rear a better front / rear weight distribution was possible. In the case of the C5, weight distribution was 51% front / 49% rear which is close to ideal and an excellent statistic for a front engine car. Another advantage of the rear transaxle was more space in the cockpit area, which resolved a complaint from C4 owners who felt that the footwell areas was too small. Note the torque tube in front of the transaxle and to the right in the above photo. It mechanically coupled the engine to the transaxle which improved handling response, delivering that wonderful and often elusive "sports car feel".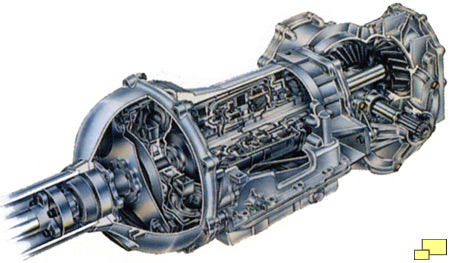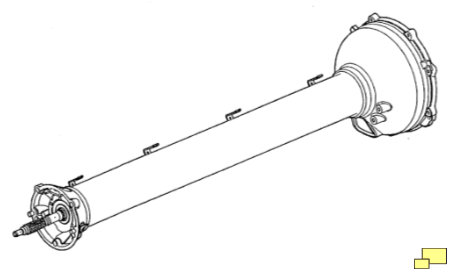 Above: Corvette C5 Torque Tube / Driveline Support Tube
---
Note: Clicking on an image with this symbol (

) will lead to a larger image.
---
Comments
No comments yet. Be the first!
---