2019 Corvette ZR1 is 2:37.25 at VIR
Betters Ford GT Time!
January 30, 2019: Chevrolet announced that the 2019 Corvette ZR1 set a production-car lap record on the 4.1-mile Grand Course West at Virginia International Raceway with a time of 2:37.25.
With only standard safety enhancements, the stock Corvette ZR1 was equipped with the eight speed automatic transmission, ZTK Performance Package (which included the high wing, front splitter with end caps, Michelin Pilot Sport Cup 2 summer-only tires) and specific chassis / Magnetic Ride Control tuning.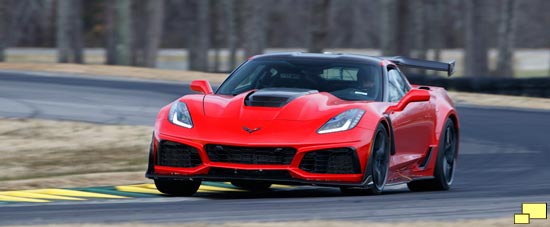 The lap time of 2:37.25 is 1.37 seconds better than the Ford GT, which Corvette fans will be quick to point out, costs almost FOUR TIMES the ZR1. No doubt about it, the Corvette is still bang for the buck top dog, as it has been for over 60 years.
As a comparison, the Z06, which at 650 horsepower is down 105 horses from the ZR1, set a time of 2:39.77 on the same course.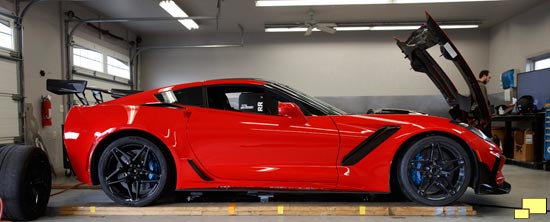 Notes from the video which is via the Performance Data Recorder:
Top speed is 170 MPH, about 5,100 RPM in sixth gear at the 6.70 mark.
The G-Force meter at the bottom left seems to peg out at 1.25 Gs a number of times. Wonder what he was really pulling at that point? Maybe some recalibration is in order?
Performance Traction Management (PTM) Mode: Race; Drive Mode is Race.
Love the supercharger whine!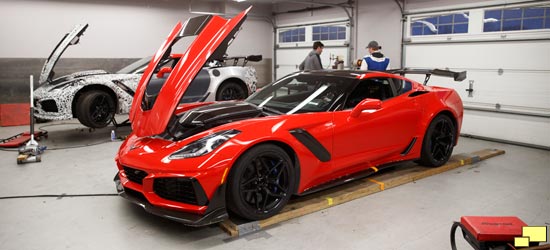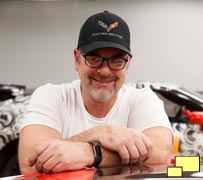 Corvette vehicle dynamics engineer, Jim Mero was the driver in the ZR1 that set the 2:37.25 time at VIR. The car was set up per the owner's manual's recommended track alignment and aerodynamic settings. Jim has a history of fast laps in Corvettes; see his
Corvette ZR1 at Nürburgring
exploits.


---
---
---
First ZR1 Sold at Barrett-Jackson Charity Auction

The first Corvette ZR1, was bought by Rick Hendrick, chairman of Hendrick Automotive Group and owner of 12-time NASCAR Cup Series champions Hendrick Motorsports, for $925,000 on January 20, 2018. Rick won't actually take delivery of the car shown; his ZR1 will be equipped as he specifies. The auction proceeds will benefit the Stephen Siller Tunnel to Towers Foundation and the work it does to support wounded veterans through the Building for America's Bravest program.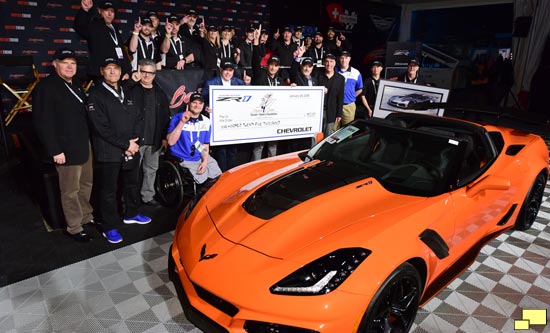 ---
Corvette Carbon 65 Sold at Barrett-Jackson Charity Auction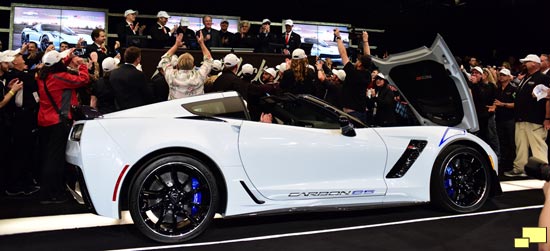 The Corvette Carbon 65 Edition coupe signed by President George W. Bush was bought by John Staluppi, owner of Atlantic Automotive Group, for $1.4 million. The proceeds will benefit the Bush Center's Military Service Initiative. The primary goal of the Military Service Initiative is to ensure post-9/11 veterans and their families make successful transitions to civilian life with a focus on gaining meaningful employment and overcoming the invisible wounds of war.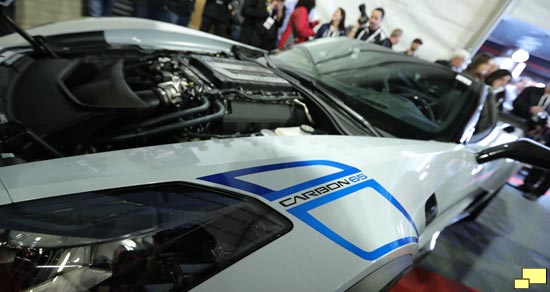 Note: Clicking on an image with this symbol (

) will lead to a larger image.
---
---