1963 Corvette Stingray Interior
Left: The new Corvette Stingray featured full instrumentation and a telescoping steering wheel. Center: As in previous years, the dashboard center included a clock, heater / ventilation controls and radio. Air conditioning (RPO C60; $422) was available for the first time in a Corvette, although only 278 (1.29%) were so equipped for 1963. Another first for the 1963 Corvette Stingray: power steering. Right: Seats were reasonably comfortable, especially considering the other domestic offerings of the time. If "Saddle Tan" interior was ordered the seat material was leather, also a Corvette first.
---
---
1963 Corvette StingRay For Sale

1963 Corvette Convertible 4spd
Price: $0 obo (Trades Considered)
Exterior: red
Interior: black
Miles: 0
Location: Martinsburg

Click Here for more info

1963 Red Corvette This 1963 Corvette has had a full frame off restoration. The car comes with pictures of the restoration, the car is in need of a few minor things to finish the restoration (more)
---
---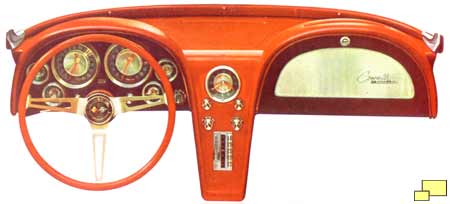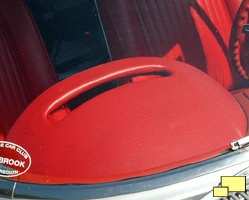 Like the body and the chassis, the interior was all new for the 1963 Corvette Stingray and it was also a radical change. Aeronautics was in fashion at the time, so the inside of the new Stingray had a basis in airplane cockpits. There was a strong separation between the driver and the passenger. It was both good looking and easy to use. Right: The passenger "grab bar" was carried over from the C1 Corvettes and considering the performance increase, was needed more than ever.
---
Hide-away headlights made their Corvette debut in the 1963 Stingray and were a rare sight at that time. They contributed to the sleek advanced styling of the Sting Ray. Exposed headlights would return in 2005, 42 years later. In 1963 they offered a number of advantages, as the headlights of the time were large and a problem to designers looking for an aerodynamically efficient design. The drawbacks included added complexity, cost and weight.
Above: The new Corvette headlights closed (left) and open (right). The early headlights featured fiberglass buckets; metal buckets were used later in the year and on the balance of the mid-years production. Below: The mechanical action was via an electric motor and rotation was on the transverse center; the system was reliable.

---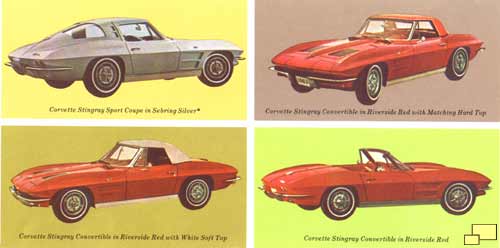 From the 1963 brochure: four views of the new Corvette Stingray.
---
Note: Clicking on an image with this symbol (

) will lead to a larger image.
---