---

1973

1973 was a big change - or at least the start of a big change - in the Corvette look. The front chrome bumper was gone, never to return.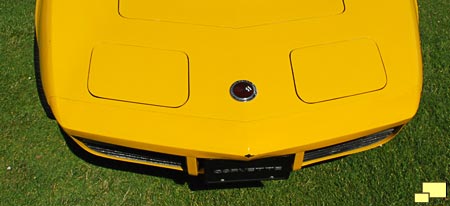 The new Corvette front bumper was a body colored injection molded urethane cover that passed Federal Government tests for five mph impact that did not damage safety related items.
Below: 1973 rear bumpers were the same as previous years. The combination of chrome bumpers on the rear and non-chrome bumpers in the front is exclusive to 1973, making that year easy to spot.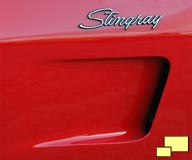 Right: The front fender louver was simplified to a single scoop. Note that the "Stingray" script remained.
---
1974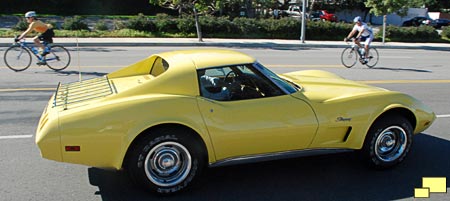 1974 completed what was started in 1973 when the rear bumpers got the urethane cover treatment.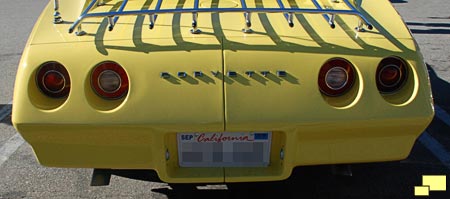 The 1974 Corvette rear bumper was a two piece design which was exclusive for that year. Later years were a one piece solution that also featured bumper under-riders.
---
Note: Clicking on an image with this symbol (

) will lead to a larger image.
---
Comments
No comments yet. Be the first!
---