---

1990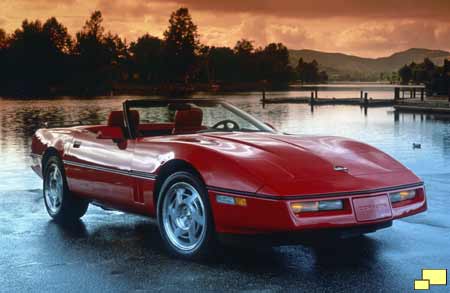 1990 only wheels featuring exposed lug nuts.
Airbags became the law of the land in 1990 and Corvette designers took the opportunity to revise the entire dashboard. The rectangular instrument panel with an emphasis on digital read out was replaced by a semi analog panel.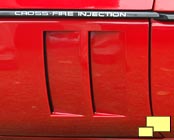 1990 would be the last year for twin side vents mounted behind the front wheels. They, along with the black beltline had been part of all C4 Corvettes since 1984.
ZR-1

ZR-1 production started in 1990 and ended in 1995. Identifying a ZR-1 is easily accomplished with the (above) emblem on the right rear of the bumper and (below) the convex rear bumper with semi-square tail lights and the roof mounted brake light.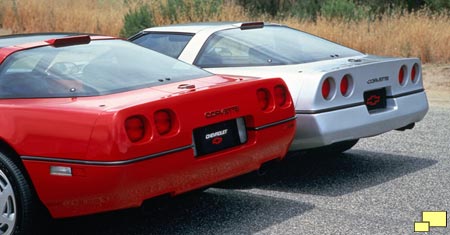 ZR-1 featured extra wide rear tires (as evidenced by the deep dish area around the wheel nuts) which necessitated wider, by three inches, rear bodywork. Both were exclusive to the ZR-1.
Note: Clicking on an image with this symbol (

) will lead to a larger image.
---
Comments
No comments yet. Be the first!
---